Novels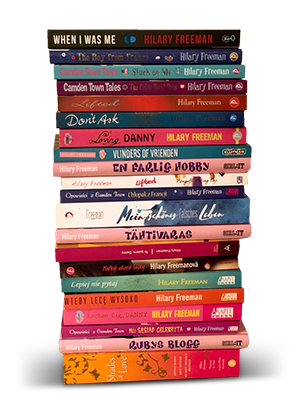 To date, I've had seven YA books published - six by Piccadilly Press and one by Hot Key Books. I am currently writing my first adult novel, with the working title Night Man.
My novels are character-driven, sometimes thrilling and, I hope, both thought-provoking and occasionally funny too. Focusing on relationships and contemporary society, they deal with subject matter as diverse as self-harm, social networking, celebrity culture and quantum physics. They have been critically acclaimed (see below for reviews), garnering award shortlistings. They're all available to buy on Amazon and at most good bookshops, and they have been translated into many different languages including German, Spanish, Polish, Dutch, Indonesian and Norwegian.
I have spoken at several literary festivals and I am available for bookings for school visits to talk about my books and the writing process.
Once, I was the 'guest author' at a child's birthday party. I'd be happy to do this again, although I would prefer not to jump out of a cake.
My first novel, Loving Danny, about a girl on her gap year who falls in love with a troubled musician, was published in 2006. It was shortlisted for the Lancashire Children's Book of the Year Award 2007 and is also part of an anthology, called Shades of Love (2010).
Don't Ask tells the tale of a girl who invents a new internet identity in order to obtain information about her boyfriend. It came out in 2009.
Lifted (2010) is the story of a compulsive shoplifter who finds fame through her blog. It was shortlisted for both the Lancashire Book of the Year Award and the Portsmouth Book Award.
The Celeb Next Door (2011) is the first in a series called Camden Town Tales, about the adventures of a group of friends who live in Camden Town, London. It was followed up by Stuck On Me (2012) and The Boy from France (2013), with each tale narrated by a different character.
When I Was Me (2015) is a contemporary psychological thriller about identity, memory and the decisions that make us who we are, with a dose of quantum physics. It was supported by a grant from Arts Council England.
Please scroll down for more detailed information and links to each book.